I have a bad habit of storing my thumb drives in a drawer or just laying next to my computer where they get buried and I can never find them. I totally need this Tumb Drive Holder Frame that …
Thank you to everyone who entered the giveaway for a copy of Wise Craft.
Congrats to Jenna!
I've emailed you, please email me back to claim your prize! If I don't hear back within one week, I'll choose a new …
Today I'm reviewing a copy of Shooting with Soul by Alessandra Cave.
About the book-
"Shooting with Soul is glorious and beautiful book for anyone who loves to take pictures. Whether you are an aspirational photographer, artist, creative mom, or …
Have you ever wanted to host a crafting party with your friends? WhimseyBox is sharing their tips for throwing the best crafternoon ever on their blog. They tell you their secrets for picking a project, a location, even snacks!
Learn …
Become a mini botanist, and stitch a tiny terrarium – no green fingers necessary. Forget water and sunlight, the only thing this sweet succulent plant needs is a place to show it off. This project was originally featured in Mollie …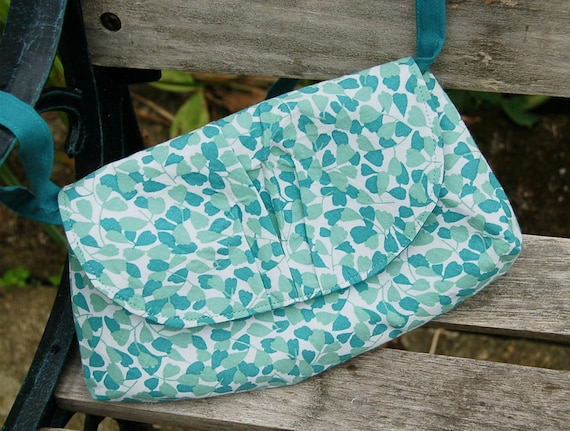 Vicky from Vicky Myers Creations sells recycled bags in her etsy shop! Vicky's goal is to create handmade unique bags: recycling, upcycling and refashioning.
She has a lot of different bags, as well as things like Fabric Brooches. Be sure …
Alison from Adventures in Making shared some tips for packaging your handmade items to sell! As Alison says "Packaging can go a long way to making your goods more valuable. The right kind of packaging can make a big impact …
Ashley is sharing a tutorial for this awesome Duct Tape Tablet Cover on her blog. This is a great way to make a tablet cover that doesn't involve any sewing. There are also so many different patterns of duct tape …
Coming This September! Indie Craft Sampler is a new monthly subscription box that focuses on indie crafts! Each month a new box can be mailed to you full of handcrafted goods & services. It sounds kind of like Birch Box for …
Check out this fun tutorial that teaches you how to make paper flower bouquets on the Oublu blog! Perfect for parties, weddings, and even home decor.
How to Make Goregous Paper Flower BouquetsOubly Blog.…
Connie from Missing Willow Farm altered a spool found at WalMart with an Alice in Wonderland theme. I think it's really neat, unique and definitely eye catching. It's got a garden base and a tea party on top.
Read more …
Since I didn't hear back from our first winner of our giveaway of Mollie Makes: Making It! I'm choosing a new winner today. Congrats to Rebecca Van Horn who says
"I sew a lot for myself and for fun. At this …
Last week Regina from The Cutting Cafe graciously offered 3 sets from her shop. Congrats to Mae Conatser for winning! I'll be passing along your email to Regina so you can get your prize.…
Deanna from Sew McCool shares a tutorial for making these zero-calorie ribbon ice cream cones hair clips! Fun and super easy to make; no sewing involved!
How to make ribbon ice cream cone clips – Sew McCool.…
I love cute, restyled phone cases. Renee from Cute Simple Stuff shares a really cute and artsy way to doll up a cell phone case. She shares a few images and then the tutorial in video form. This is …
« go back
—
keep looking »