Traditionally made by the Huichol Indians, God's Eyes are said to give one "the power to see and understand things unknown."
Rachel from Adventures in Making shared a tutorial on how to make God's Eyes, but with a variation. She …
Gold is the epitome of glamour and everyone is totally obsessed with it right now! WhimseyBox rounded up 20 awesome glided DIY's that will add a touch of elegance to the everyday.
Get the roundup here- 20 Awesome Ways To Use …
Patina is "a thin layer that forms on the surface of stone; copper, bronze and similar metals (tarnish produced by oxidation or other chemical processes)". It is also a great technique to give pennies a pretty colour!!
This tutorial by …
For those of you in the Dallas/Fort Worth area, this is a great opportunity to learn the art of Zentangle! Beckah Krahula will be at the Amon Carter Museum later this week.
-
Join Beckah Krahula, author of One Zentangle …
 Stephanie is sharing this Restyled Desk Organizer on her blog, DIY Made Simple. She used Washabi tape to give it a fun new look. While I'm not sure what the difference between washabi tape and washi tape are, I think …
Khadjia is sharing a tutorial for this Monogram Wall Art on her blog. I think it's pretty cute and can be made custom to fit your style!
 Get the DIY here- Monogram Wall Art Tutorial – Creative Mind Khadija.…
Renegade Craft Fair in San Francisco is coming up on July 19th & 20th! If you live nearby, you might want to hop over and take a look around. I went to Renegade a few years ago in Austin and …
Have you ever wanted to print your own tshirts? I have! Oubly is sharing a tutorial on how to make a screen printing frame and how to use it to screen print your own tshirts!
I have a bad habit of storing my thumb drives in a drawer or just laying next to my computer where they get buried and I can never find them. I totally need this Tumb Drive Holder Frame that …
Thank you to everyone who entered the giveaway for a copy of Wise Craft.
Congrats to Jenna!
I've emailed you, please email me back to claim your prize! If I don't hear back within one week, I'll choose a new …
Today I'm reviewing a copy of Shooting with Soul by Alessandra Cave.
About the book-
"Shooting with Soul is glorious and beautiful book for anyone who loves to take pictures. Whether you are an aspirational photographer, artist, creative mom, or …
Have you ever wanted to host a crafting party with your friends? WhimseyBox is sharing their tips for throwing the best crafternoon ever on their blog. They tell you their secrets for picking a project, a location, even snacks!
Learn …
Become a mini botanist, and stitch a tiny terrarium – no green fingers necessary. Forget water and sunlight, the only thing this sweet succulent plant needs is a place to show it off. This project was originally featured in Mollie …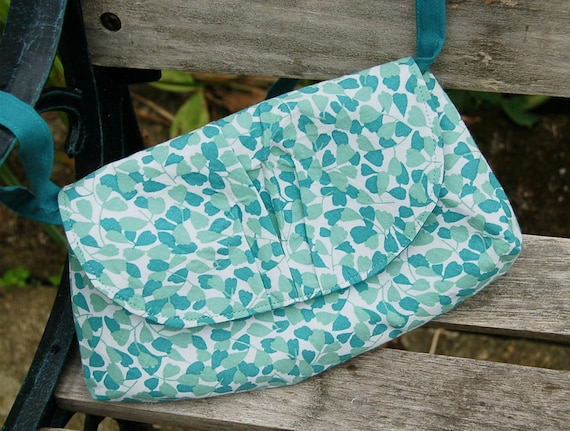 Vicky from Vicky Myers Creations sells recycled bags in her etsy shop! Vicky's goal is to create handmade unique bags: recycling, upcycling and refashioning.
She has a lot of different bags, as well as things like Fabric Brooches. Be sure …
Alison from Adventures in Making shared some tips for packaging your handmade items to sell! As Alison says "Packaging can go a long way to making your goods more valuable. The right kind of packaging can make a big impact …
« go back
—
keep looking »