Jan
5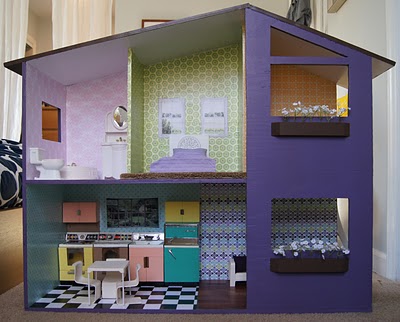 I love this dollhouse that Sutton Grace has made for her daughter. She documents the process well in several posts (here's the first in the series) and then also posts more detailed plans here. This doll house is made for Barbie sized dolls.
I'm going to my parents house in a week or so and my plan is to go through all my dollhouse furniture. I didn't use dolls in the nice dollhouse my parents built me but I used those little glass animals that you could buy at Hallmark stores. I can't wait to look through it all!
You may also like...
Comments