Jul
28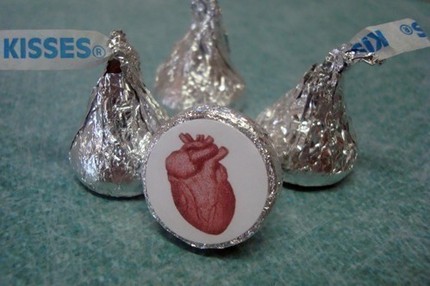 I featured Paper -n Stitch yesterday. On a link from her blog I found the Etsy shop Letterhappy. Letterhappy has some great prints and you can see she makes these awesome tiny round stickers and she has photos of them on the bottom of Hershy's kisses. Don't you think this would be great for kid party favors? Adult party favors too actually. You could get a couple of different images and people could collect them all.
Not to steal her thunder, but you could make something like these yourself with more personalized text or stamps form your multitudinous stamp collection. You can get sheet of tiny round stickers at any drug store in the office supplies section!
You may also like...
Comments