Feb
19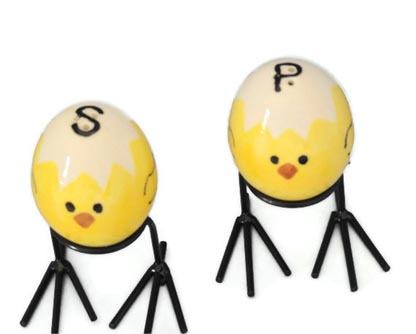 This week's featured shop is Beautifully Practical. Beautifully Practical features the work of artist Susan Forsythe. Susan creates beautiful, but practical works via ceramic painting, transforming daily essentials into something far cuter. Susan got started in 2010 after taking a risk to start her studio and give herself a chance to do what she loved: painting. Her inspiration for making practical things a little more fun? As she says, "Being a typical Taurus, I'm pretty down-to-earth and practical by nature. Unfortunately [???] I L-O-V-E luxury and am hard pressed to use anything plain." These adorable little chick salt and pepper shakers are just one example. You can check out more in her shop.
Don't forget! If you'd like to be featured as an Etsy Shop of the Week, send me an email (indiecrafts@craftgossip.com) with your shop link and a little about yourself!
By Rosie Bromberg
You may also like...
Comments