Jan
26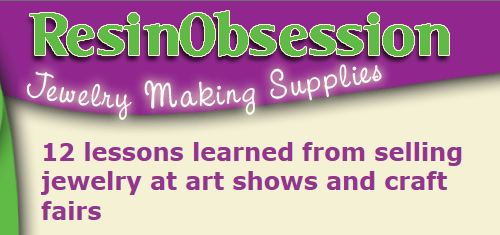 This is an older post, but I love sharing this kind of thing when I find it in case anyone missed it initially. Resin Obsession blogged about the 12 lessons learned from selling jewelry at art shows and craft fairs. While written about experience selling jewelry, really, these tips apply to most crafters selling their work. Several of these were things I hadn't thought about before, like having as much product as possible at eye level. I hope these tips help you increase your earnings and ease your mind when selling!
Spotted on Pinterest.
By Rosie Bromberg
You may also like...
Comments