Oct
31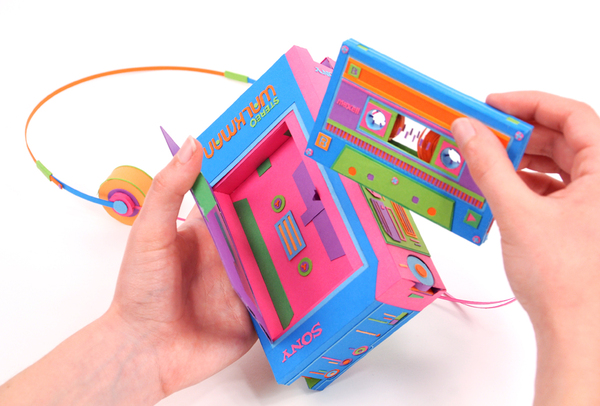 The 80′s have been rearing their neon heads in just about every corner of the design and fashion worlds this year. But Zim and Zou's Back to Basics collection is by far the coolest use of the 80′s style. The design team recreated iconic electronics out of colorful sheets of paper. The attention to detail is astounding–look at that cassette tape! One part nostalgia inducing, one part awe inducing, it's definitely inspiring to see such a cool papercraft art collection out there. And you can check out this video to see the work coming together.  So cool!
Spotted on enpundit.
You may also like...
Comments