Nov
16


You know you want to ride in this. If you do please call me and come pick me up. Sadly, this is in Seattle and too far from me.
The Barbie Dream Hearse is a fun alternative to your regular means of transportation. What began as a simple play on words turned into a full-fledged business concept, serving Seattle area ladies (and self-confident gentlemen!) with a unique, avant-garde way to spend the night on the town.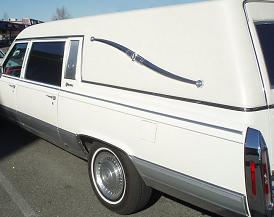 You may also like...
Comments