Jun
17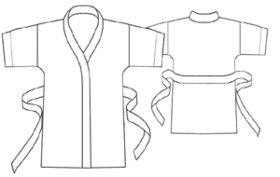 More free apparel patterns from Modern Sewing! The Modern Sewing site is a good resource for free patterns as well as for info on sizing and measuring. They offer their patterns in a variety of sizes and have good sewing instructions as well.
I like the robe, the wide belt loop pants, and the kids hoodie with patch pockets!
By Minnie
You may also like...
Comments