Jun
8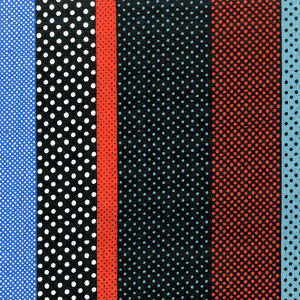 Repro Depot is having a pretty darn nice sale right now. They are moving (their warehouse?) and want to clear out som stuff and so they are passing some deals on to their customers!
use coupon code TENOFF50 with any order over $50 to get 10% off!
use coupon code TWENTYFIVEOFF100 with any order over $100 to get 25% off!
use coupon code FIFTYOFF150 with any order over $150 to get 50% off!!!
last day to place an order is Monday, June 14th.
Gosh, while looking through their Japanese import fabrics I just notices this incredibly awesome looking striped and dotted seersucker.
Live Life Seersucker Dottie Stripe – black multi (half yard) That would make a nice dress, no?!
By Minnie
You may also like...
Comments