Oct
16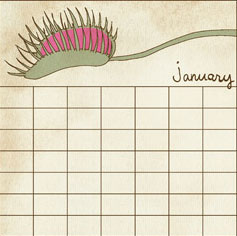 Sink your teeth into this charming Carnivorous Plant Calendar by A Print a Day, which features a different type of colorful, rapacious flora each month.
Available as a free download, print it out yourself and fill in the days, either to count down the last quarter of the year or to start fresh for 2009.
By Sherezada
You may also like...
Comments