May
21
Amy Butler just released two new patterns! All of her patterns are printed on 100% post consumer waste, recycled paper. You can feel good about the materials they use to produce the patterns and feel even better about reusing them! She came out with an adorable new Birdie Sling Bag and a cool Laptop Cover and mp3 Case. Both retail for $12.95 and are hitting the stores as we speak!
And if you're itching to make something right this minute, download her latest FREE PATTERN. An adorable business card holder.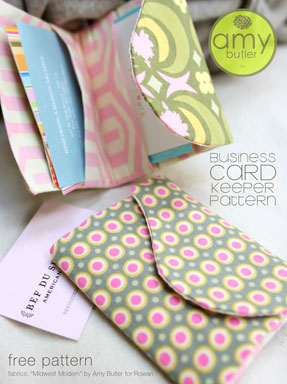 By Jamie
You may also like...
Comments