Jan
14


Crafters for Critters is a wonderful online shop that simultaneously supports handmade, indie businesses and raises money for animal rescue organizations. They collect handmade/individually-created items and put them up for sale here. The proceeds are then donated to animal rescue groups. Much care is taken to make sure that as much money as possible goes to the organizations and they switch their recipients on a regular basis to spread the love to all animal shelters! They carry products from great indie designers such as Boygirlparty, Anatomy of a Skirt, Amet and Sasha and Blissen.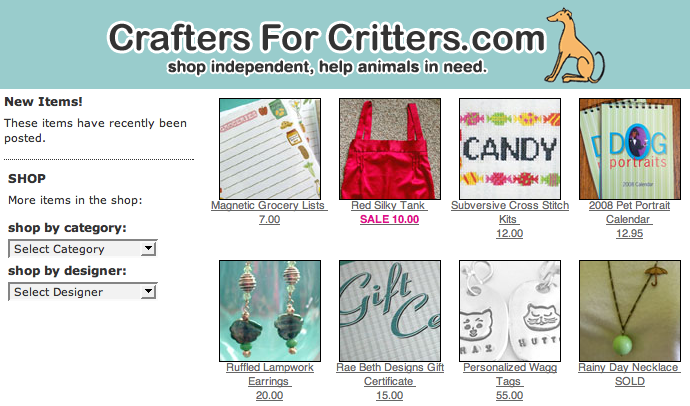 And as if that wasn't enough! Use the coupon code TEN2008 will get you 25% off until January 31! Just type that in the voucher box of the shopping cart and click recalculate. Now get your shop on: support indie craft and animal shelters all the same time!

By Jamie
You may also like...
Comments