Isabel from Craftosaurus is sharing a tutorial for these Kitschy Shadow Boxes. This Shadow box is made of typical children's craft materials (ex: Popsicle sticks, felt, glue, pipe cleaners, etc.). It's a fun projects that would be great for both kids and …
Awesome Etsy sales can turn your hobby into a business in weeks! Everything Etsy is such a great resource for those of us with etsy shops, or that want to sell our handmade goods.
Everything Etsy is sharing 5 …
Learn how to make these lovely flowers from coffee filters and dye using this tutorial from Adventures in Making! I think these hand dyed flowers are pretty perfect for Summer!
Get the DIY here- Hand-Dyed Paper Flowers.…
Isabel is sharing a fused bead pattern tutorial on her blog, Craftosaurus (I love that blog name!). I think it is a fun project that lets anyone be creative and make something really cool, no matter what their craft skill …
Stephanie from DIY Made Simple teaches readers how to easily repaint wood furniture and create a beautiful vanity. She has some wonderful tips for revamping furniture!
get the DIY here- Giveaway and Reveal: Vanity Makeover |.…
Create and Thrive is sharing 10 things that you must do to have a successful online craft business.  I definitely agree with some of these, like believing in yourself and practicing!
10 Things you MUST Do to Have a Successful …
Rachel from Adventures in Making is sharing a tutorial on how to make these cute Flower Flip Flops! She shows how to make the fabric flowers, as well as painting the flip flops with nail polish!
Get the DIY here: …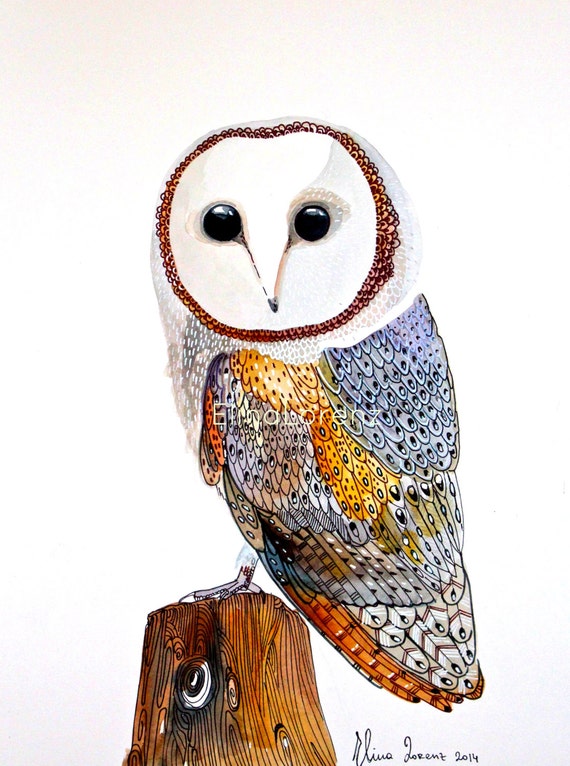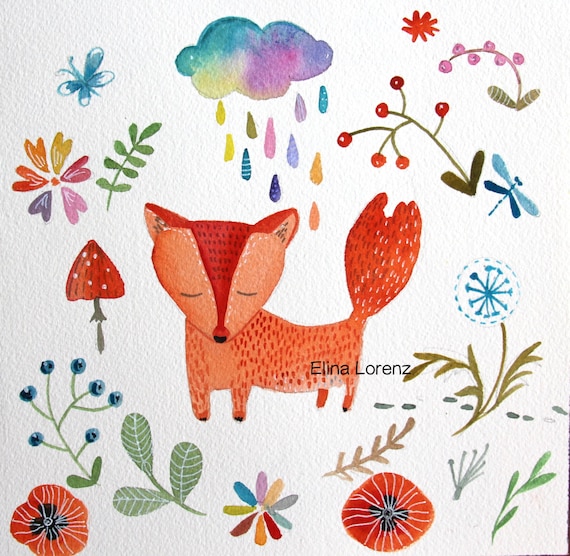 I was browsing the etsy treasuries recently and I saw this lovely owl print by Sublimecolors. I love owls, and I think Elina's Barn Owl painting is just gorgeous!
She paints more than just owls …
Thanks to everyone for entering the giveaway for The Complete Photo Guide to Jewelry Making- 2nd edition. You can find my review here.
Congrats to Kate who won the giveaway! Kate, I've emailed you. you have  week to respond, if I …
Two really popular trends this summer are flamingos and pineapples. They're all over pinterest. This tutorial I shared on my own blog, Punk Projects, features pineapples, but you could easily customize it to feature whatever trend you love best. These …
I think these "Blooming Monograms" would be an amazing gift to give as a desk accent or wall hanging. All you really need are paper mache letters, floral foam, and silk flowers!
Get the tutorial here- Project: Blooming Monogram.…
I stumbled across this list of 8 Craft Fair Trends that are popular right now. Things like using trunks and hat boxes to display your art, or using wooden crates. If you're doing any craft shows this summer, take …
I just discovered Lindsay's blog, The Frugal Crafter. She does a lot of different projects, like watercolor painting, art journaling, jewelry, recycling, rubber stamping, kids crafts and video tutorials. One of her most recent tutorials is a DIY for making these  Organza Ribbon Flower Hairsticks!…
Weaving is SUCH a trend right now. I haven't ever done any weaving, but I have done some macrame projects (which is also super popular) with my Sister lately.
If you want to try weaving, WhimseyBox rounded up 14 Fiber …
Alisa Burke is one of my favorite artists and recently she posted on her blog about "The Art of Chasing a Dream", where she talks about her journey as an artist, and some important lessons she's learned.
There are …
keep looking »