Feb
12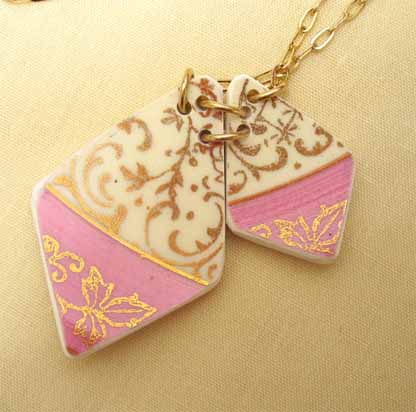 That time of the week again! This weeks featured shop is Material + Movement. Material + Movement is a unique shop, founded in 2009 that creates stunning pieces of jewelry out of vintage and modern, discarded and broken china. According to her about page, artist Heather K. is "driven to re-invent our idea of the heirloom. To take these disregarded objects and re invent them in a contemporary and dynamic form." She's definitely made me look twice at old plates, wondering how they go from that to pieces like this Royal Kites Necklace. You can check out more of her work in her shop.
And remember, if you'd like to be featured as an Etsy Shop of the Week, send me an email (indiecrafts@craftgossip.com) with your shop link and a little about yourself!
By Rosie Bromberg
You may also like...
Comments