Jan
8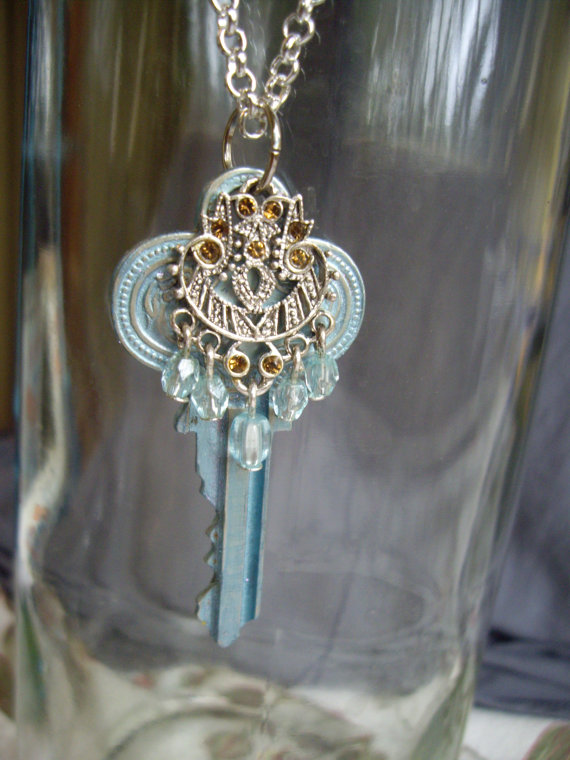 This week's featured Etsy shop is KeyBoogie. KeyBoogie features the works of artist Gena Scott, who finds inspiration in vintage items, especially keys. As Gena says in her about page, "keys hold magic and  mystery and each one has its own story to tell." To tell these stories, Gena combines keys with other vintage and antique bits and pieces to create beautiful jewelry, like this vintage chandelier drop necklace. Check out more in her shop!
Would you like to be featured as an Etsy Shop of the Week? Send me an email (indiecrafts@craftgossip.com) with your shop link and a little about yourself!
By Rosie Bromberg
You may also like...
Comments