Feb
17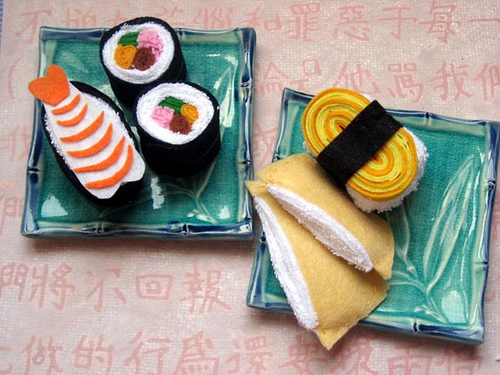 Julie K in Taiwan shows us some cute sushi plush toys she made from a kit bought in Taiwan. I want to find one of these kits! The key seems to be using terry cloth for the rice. In searching for one online I did find this candy sushi making kit.
Soft Sushi Toys « Julie K in Taiwan.
By Minnie
You may also like...
Comments