Apr
1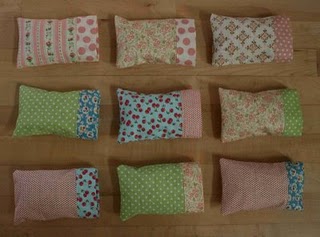 Long ago I made the start of a doll quilt and I finally finished it!! But upon doing so I realized that I would now need to create a whole set of doll bedding. I've been dreaming about it. Crazy Mom Quilts has a nice doll bedding tutorial. Although I also need to make a mattress and a fitted sheet. Wish me luck.
crazy mom quilts: doll bedding tutorial.
By Minnie
You may also like...
Comments