Mar
10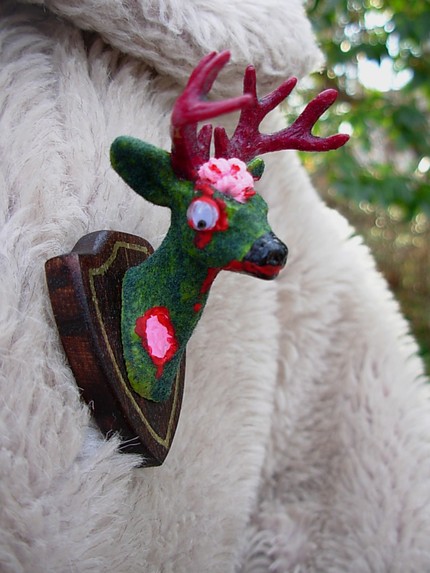 These cute deer head trophy pins are FLOCKED. I love flocking. This zombie edition comes complete with oozing sores, leaking brains and a googley eye. If you want less gore and more cute Kitschy Galore still has you covered with a leopard edition, a birdie edition and more!
Link via Faster Kitty Kill Kill!
By Minnie
You may also like...
Comments