Oct
19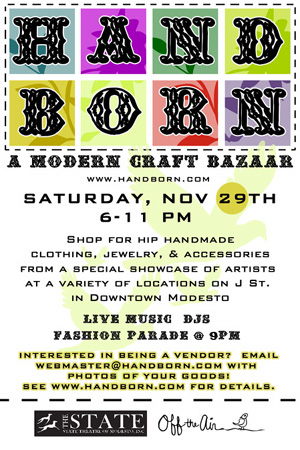 Hand Born — a crafting collective based in Modesto, CA — is looking for youthful, cutting-edge makers of anything handcrafted such as clothing, journals, recycled art, jewelry and more, for their modern craft bazaar on November 29.
The cost to participate in this years event is $50, plus one item (valued at $20) for use in the bazaar's silent auction to benefit Modesto's Public Library. If you are interested in participating as a vendor, check out the full guidelines on the Hand Born website. Deadline to apply is November 14.
By Sherezada
You may also like...
Comments