Sep
26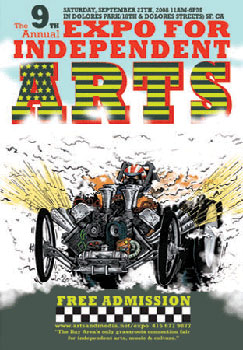 If you're in San Francisco this weekend, check out the ninth annual Expo for Independent Arts on Saturday, September 27, 11 a.m. – 6 p.m.
Held in sunny Dolores Park, the Expo is the Bay Area's only grassroots connection fair for independent arts, music, and culture, featuring dozens of Bay Area arts organizations, free workshops, performances, and hundreds of local artists and musicians.
The admission-free expo also boasts numerous crafty vendors and local artistans, so stop on by and see their wares while connecting with other creative folks and resources!
You may also like...
Comments