Sep
16

A new online craft marketplace is opening its doors to the world this October! Coriandr are searching for crafters interested in selling their handmade creations online, and are offering free listings and 0% commission for a month to anyone that joins before launch. Not only that, but these 'beta-crafters' will get special access to the site before launch so that they can get their shops open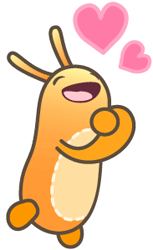 and ready for when Coriandr goes live! Featuring a great search engine, advanced shop management tools, a one-page listing process, and allowing sellers to settle their account using either paypal and google checkout (to name but a few features); Coriandr will be one to watch over the next few months.  This site promises to be a great UK alternative to Etsy. And who can resist the adorable Mascot?
For more information on Coriandr and to get involved, visit http://blog.coriandr.com.
By Jamie
You may also like...
Comments