Sep
3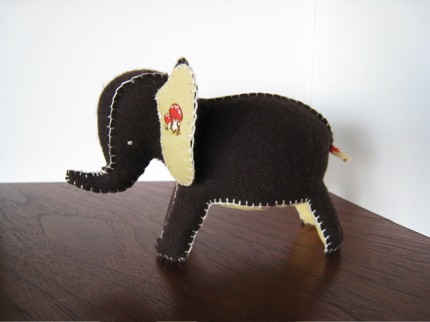 Tiny Warbler is a charming Etsy shop run by Vancouver artist Kate, enjoys making things by hand.
By day she is a freelance photographer's assistant and by night a maker of these soft and whimsical animals. Her hand stitched details are sweet and nostalgic; her choice in fabric prints have heirloom quality written all over them! Pictured here is one of my favorites, her hand stitched, chocolate brown wool elephant, priced to go home at only $30.00. Read more about Kate and her crafty life style on her blog here.
You may also like...
Comments